Join us for Chanukah at Chabad of Oceanside/Vista
---
 

Rabbi's Message

 

Dear Friend,

Join us for Chanukah 2021!

Chanukah is coming, and we want to take this opportunity to wish you and yours a very happy and inspiring eight-day Festival of Lights!

Happy Chanukah!

—Rabbi Greenberg

P.S. Reading and sharing is great, but the most important thing do is to light the menorah. Click here for a full guide with all of the information you need to fulfill this mitzvah.

 
---
Chanukah Schedule of Events!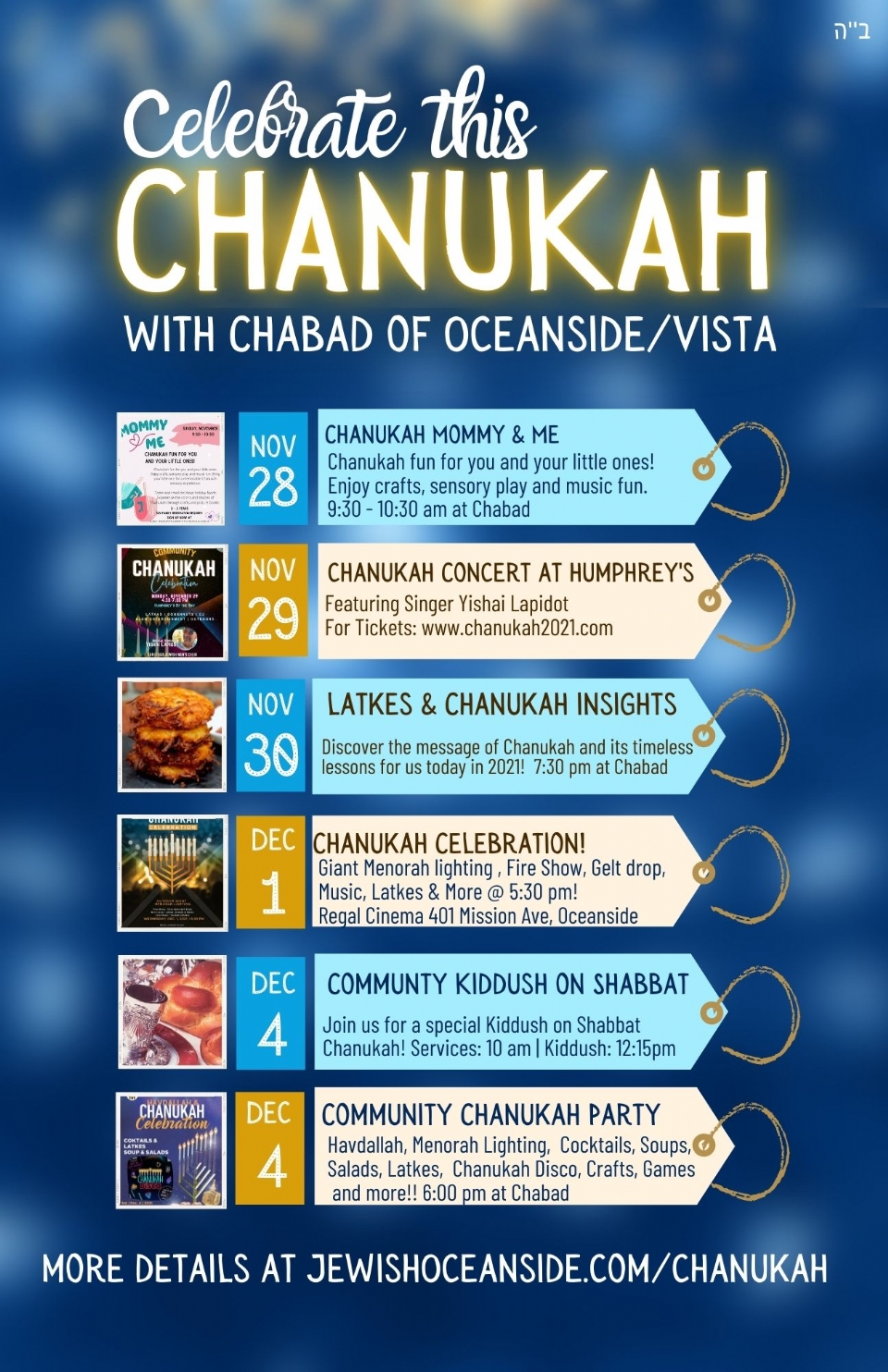 ---
Chanukah Mommy & Me - Chabad
Sunday, Nov. 28 @ 9:30 -10:30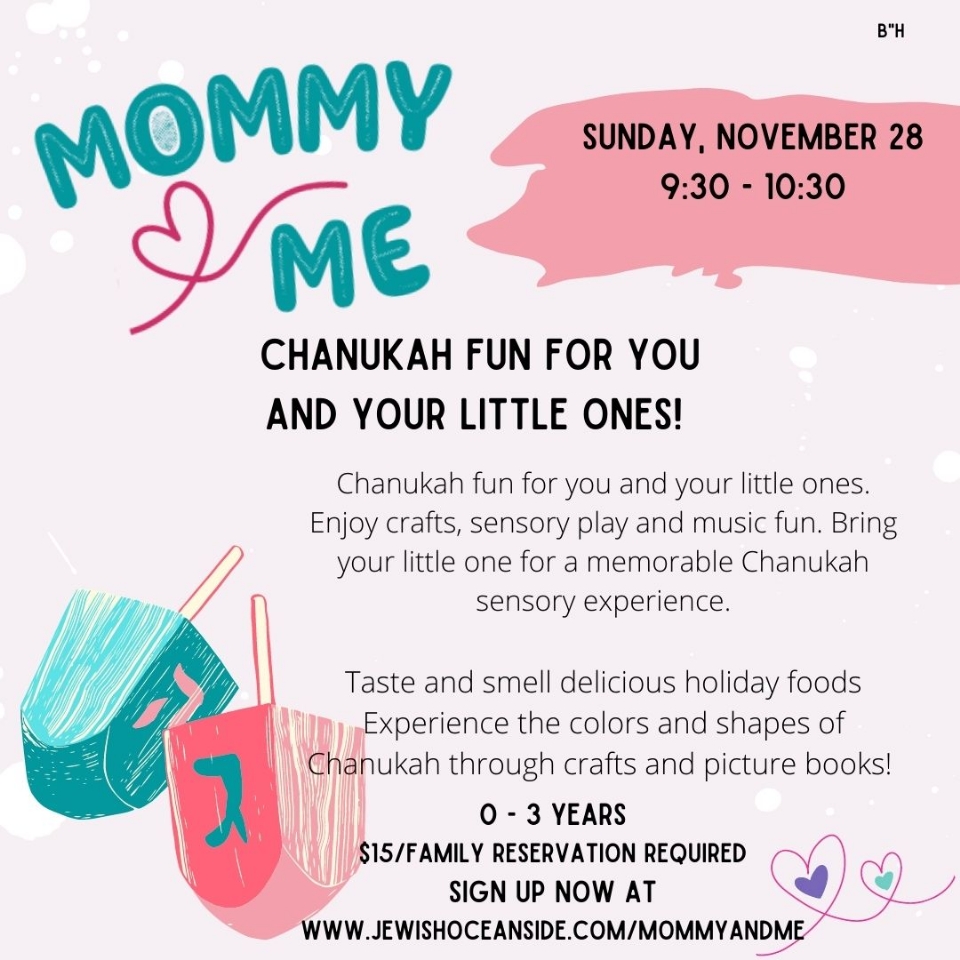 ---
Community Wide Celebration - Humphrey's
Monday, Nov. 29 @ 4:30 P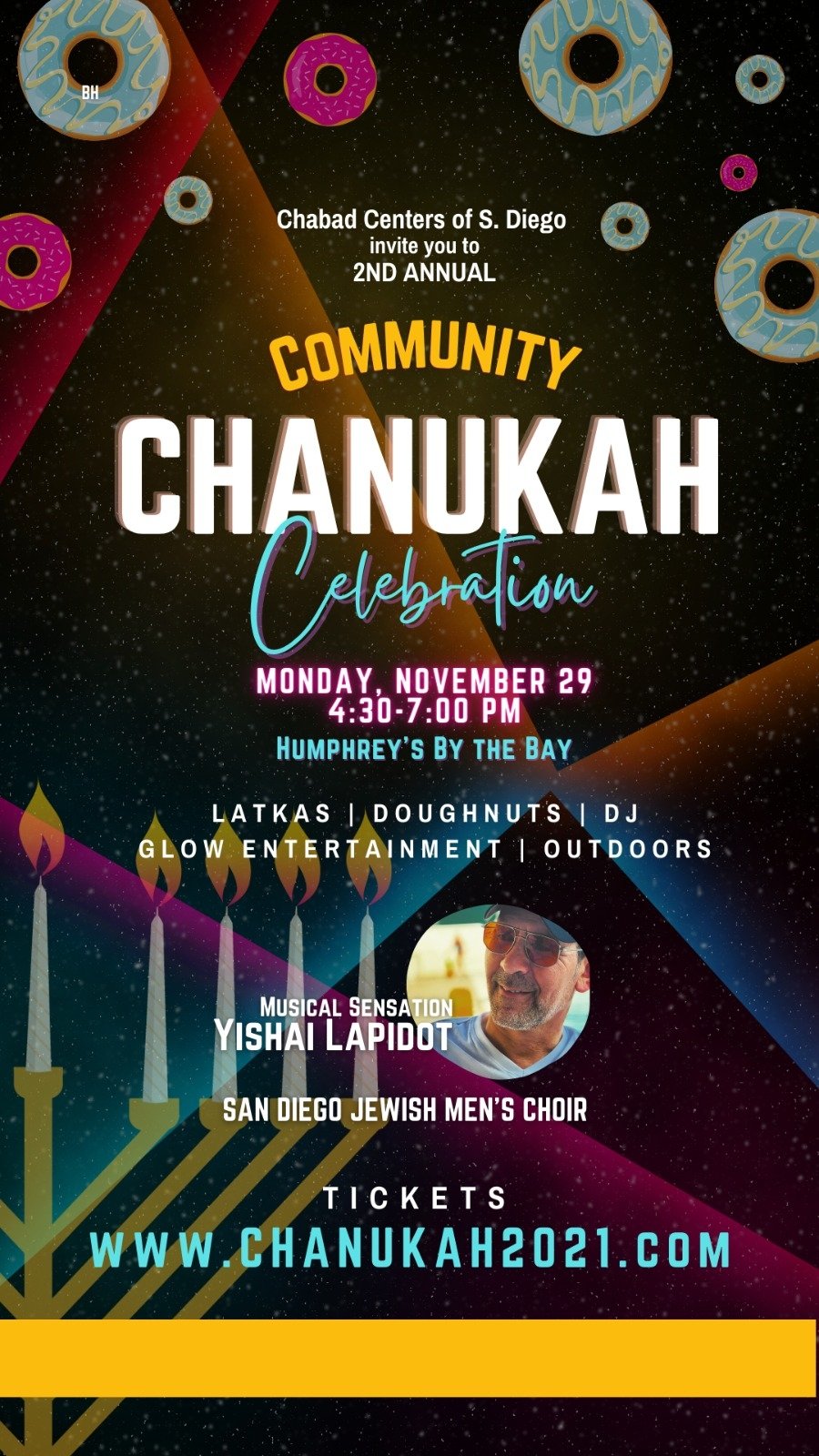 ---
Chanukah Community Celebration - Regal Cinema
Wednesday, Dec. 1 @ 5:30 PM
401 Mission ave, Oceanside CA 92054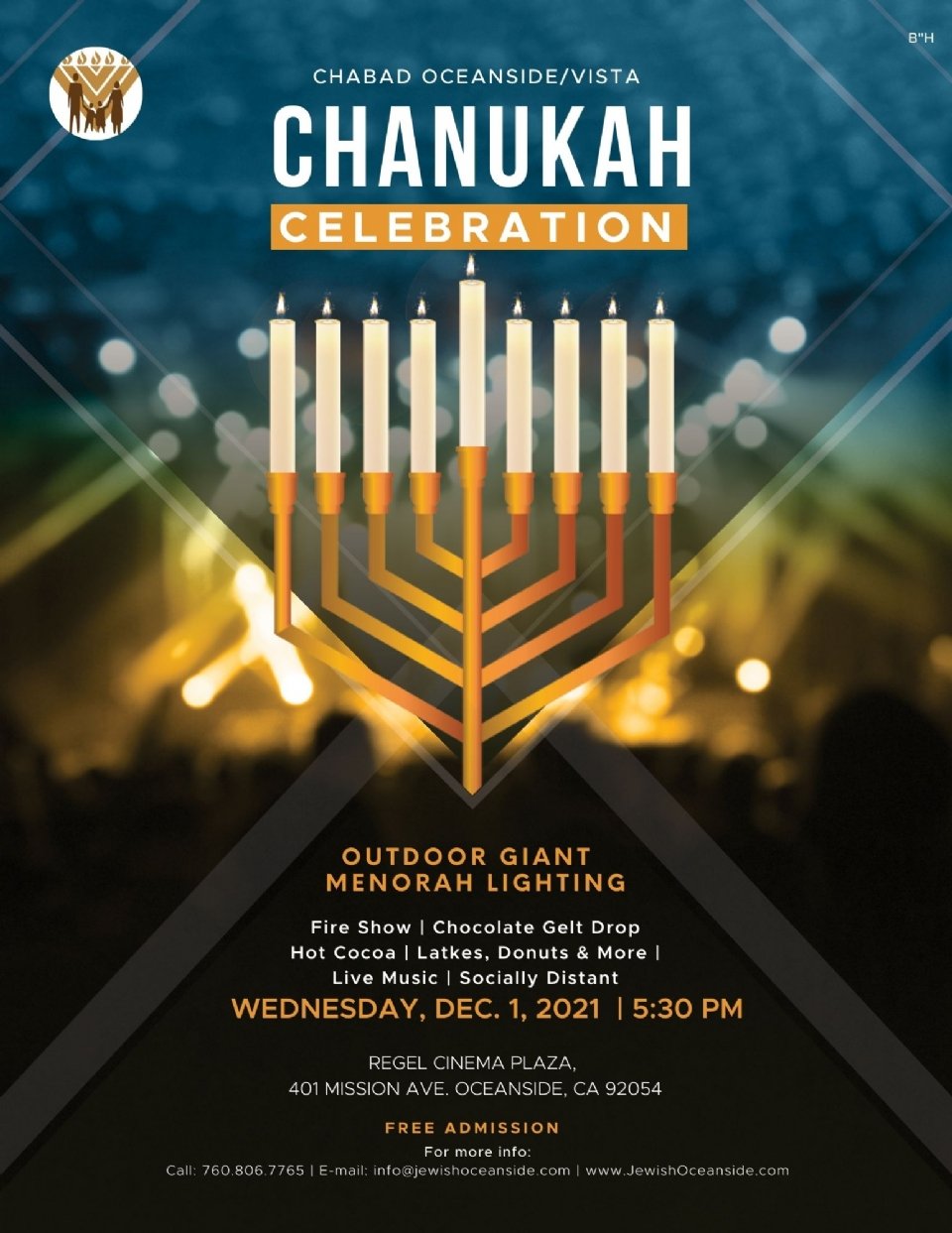 ---
Community Havdallah and Chanuka Disco - Chabad
Saturday night, Dec. 4 @ 6 PM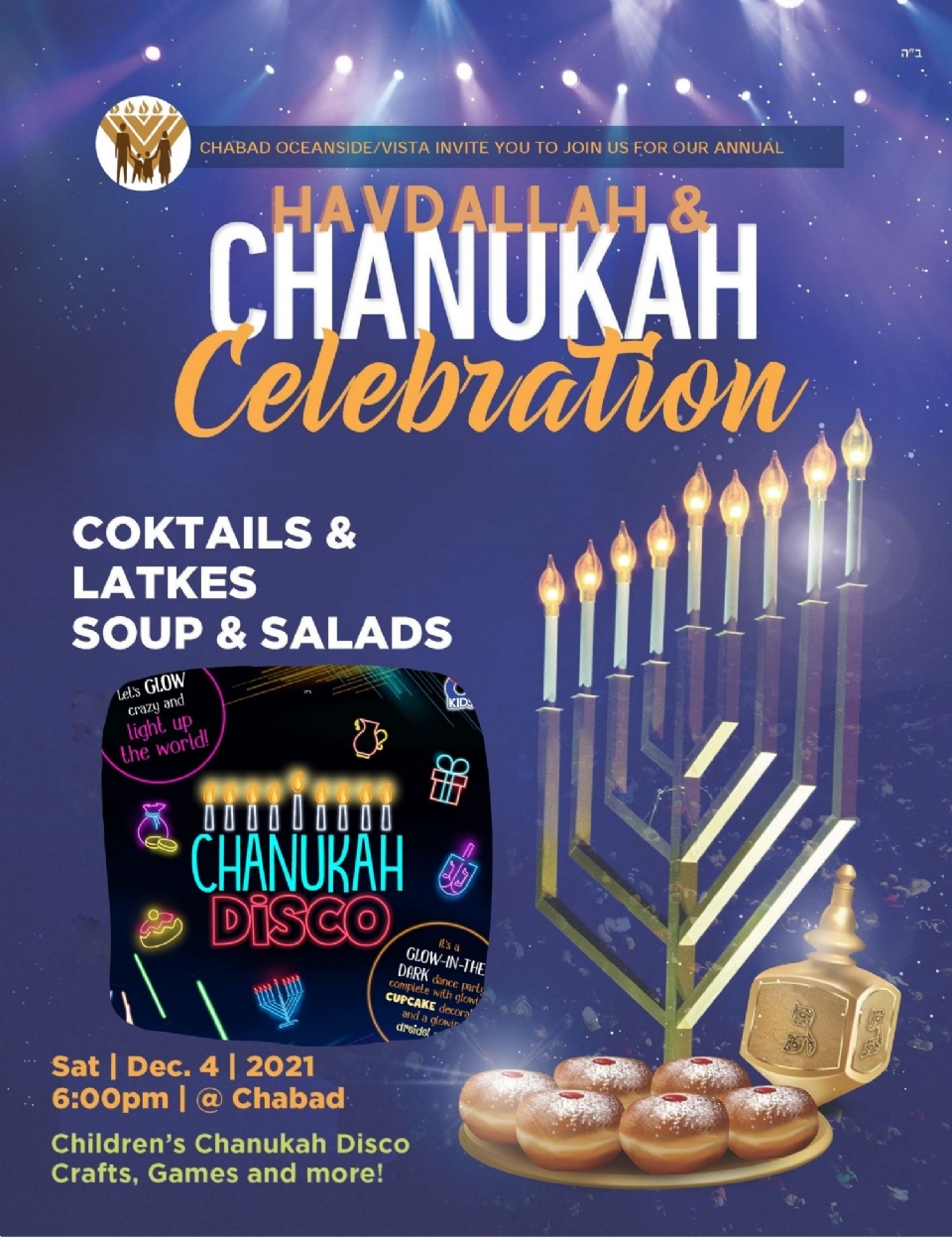 Kindly Click Here to RSVP so we can plan accordingly 
---
 

Holiday Guide

 

 
---